1 year ago
S4E13 - A Catherine O'Hara Themed Wedding - With Emily Faye Coleman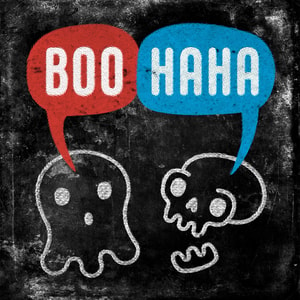 This week BooHaHost Emeritus Emily Faye Coleman joins Avalon around the digital campfire for the final episode of the BooHaHalloween Spooktacustravaganza!
In addition to reading two truly terrifying tales from Jezebel's Listener Submitted Scary Story Roundup, they also talk about wedding fight club, cat fight club, seasonal spooky media, and Avalon's hair-raising annual So Below Media performance review.
Happy Halloween everyone! We love you dearly, and hope you manage to escape from the hook handed maniac creeping up behind you.
Find out more at http://boohahapod.com