2 years ago
S3E10 - BooHaHalloween Spooktacustravaganza!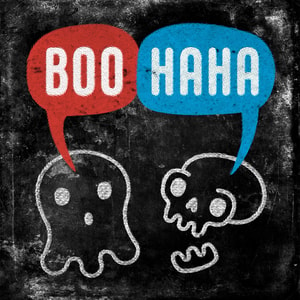 This week, Emily Faye Coleman joins Avalon around the lantern for our second annual BooHaHalloween Spooktacustravaganza, recorded live at Lone Fir Cemetery in beautiful Portland, Oregon!
This year, we're reading selections from Jezebel's yearly listener scary story roundup, and oh boy are they genuinely terrifying when you're reading them in a cemetery at night!
Happy Halloween and as always, VOTE LIKE YOUR LIFE DEPENDS ON IT BECAUSE IT VERY WELL JUST MIGHT.
Find out more at http://boohahapod.com