1 year ago
S4E15 - Toe Soup - with Justin Ammerman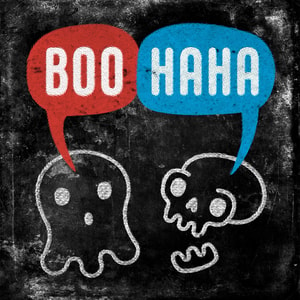 This week the hilarious Justin Ammerman joins and joins and rejoins Avalon around the digital campfire of technical difficulties for some spooky tales from Maryland (and a lot of dog talk).
They discuss toe soup (, Zak Bagans, library pizza, mormon college problems, and roommates who may or may not be sleeping, fucking, being eviscerated, or quietly being filled with pee. This one goes a bit blue.
Happy New Year Spooky Friendos!
Find out more at http://boohahapod.com